Easter Bunny – Tooth Fairy – Leprechauns – Irish Lads & Lassies – Statue of Liberty – Mrs Claus Modern
Victorian Mrs Claus – Frosty the Snowman – Rudolph – Uncle Sam – Victorian Santa – Cupid and MORE!
SANTA CLAUS AND ELVES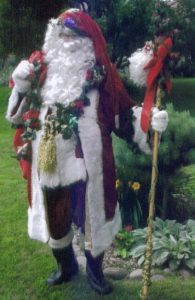 It takes a special person to be a Santa.
Call us.
We have those special people.